In a ballroom at the Breakers resort in Palm Beach, Florida, Saturday night, hedge-fund manager Paul Tudor Jones considered which presidential contender would be best for the Everglades, the state's swath of tropical wetlands and forest he's worked for more than 20 years to restore.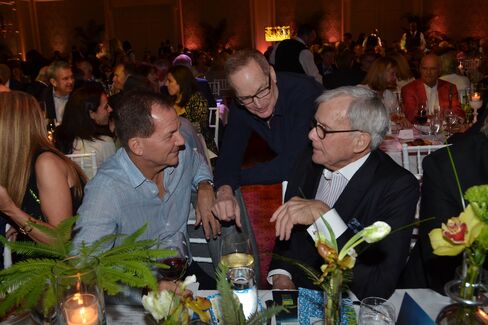 "I sent Trump a package," Jones said in an interview, declining to elaborate on its contents. He was standing beside a dinner table covered with ferns and orchids at the Everglades Foundationannual benefit. "I haven't had a chance to talk to him. I think it's an issue he'd be really good at."
Jones said Trump has supported the Everglades Foundation before, attending its benefit in 2007, when it was held at the Mar-a-Lago Club, which Trump owns.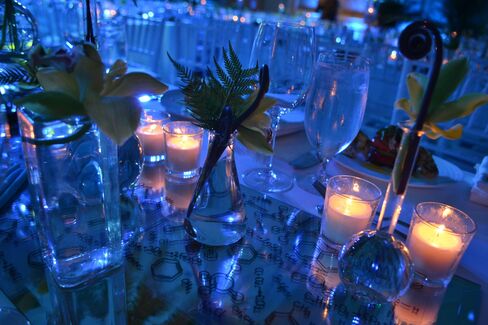 Jones didn't have much to say about former Florida Governor Jeb Bush, whom the hedge-fund chief last year called "a great champion of the Everglades." And he declined to comment about the other Florida candidate, Marco Rubio, whose support from the sugar industry puts him somewhat at odds with Everglades conservation.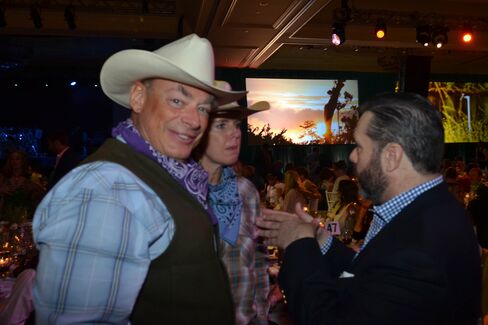 "We will educate any candidate running for office on why this is so important," said Eric Eikenberg, Everglades Foundation chief executive officer, adding that the next president "is going to have a direct influence on how Everglades restoration moves forward, whether it's through funding or appointments."
One thing was clear: Jones isn't going to wait around for the government to ensure the Everglades can remain a supply of clean drinking water.
On stage in front of 800 guests, Jones introduced the George Barley Water Prize, offering $10 million to whoever figures out how to cost-effectively reduce phosphorus levels in freshwater and yield clean water. The prize will be awarded in 2021, after the next election cycle.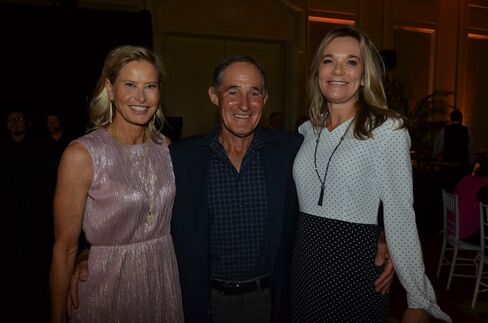 As for the 2016 presidential contest, New York investor Glenn Dubin said, "I'm moving to Sweden, my wife's home country," with a bit of exasperation and humor. When told of his remark later, she responded, "I wish."
Earlier in the evening, as waiters passed around Tequila Sunrises, former Goldman Sachs partner Peter Kiernan tried out a line that he said got a "big laugh" in a recent speech.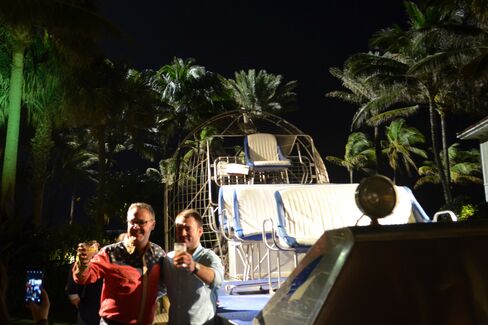 "Everybody likes Hillary's Goldman handcuffs, Goldman parachute," Kiernan said of the speaking fees the investment bank paid her in 2013. But whether it's really an issue "depends on if she knew what she was going to do," Kiernan said. "If you're going to run for president, you have to do things right."
Kiernan said campaigns for two candidates — Trump and Bernie Sanders — have called him and asked for a copy of his book, "American Mojo Lost and Found: Restoring Our Middle Class Before the World Blows By."
"I think there's a chance that one of them wins," Kiernan predicted.
Bush has the book, too, Kiernan said. (The two were partners in a financial-services business until Bush decided to run.) "I love Jeb — he was a great chief executive of Florida, he has the talent and the skills," Kiernan said. "But he hasn't caught fire. He needs to be emotionally available. Trump, for all his shortcomings, the guy has emotion."