As Goldman Sachs and other big firms move in, developers plan a Manhattan-style makeover to Florida's West Palm Beach.
By Amanda L Gordon, Sridhar Natarajan and Natalie Wong
(
Bloomberg)
 — The old Wall Street has Harry's, the venerable watering-hole that feted power-brokers of American finance. Now the striving new Wall Street — the one in Florida — is getting a Harry's too.
The original Harry's, on Hanover Square, in lower Manhattan, was surrounded in its heyday by now-faded names like Kidder Peabody, Dillon Read and First Boston. The new one, near Rosemary Square, in West Palm Beach, will count among its neighbors Goldman Sachs Group Inc. and Steve Cohen's Point72 Asset Management.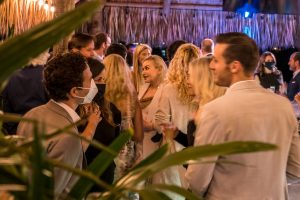 It's a gold-plated exclamation point to the moves now afoot to attract more New Yorkers to tax-friendly Florida. After the Covid-19 pandemic supercharged a migration of Manhattan elite — fueling a surge in the region's luxury real estate, golf-club memberships and private-school enrollments — local developers and entrepreneurs are working to transform once-sleepy West Palm Beach into a thriving center of finance.
Harry's iconic restaurant in New York will soon open a second location in West Palm Beach.
That means new power-dining perches, after-work bars, gleaming towers and even an entirely new neighborhood that nods to Manhattan's West Village. NYU Langone and Mount Sinai have doctors on the ground. One private school has hired an enrollment director straight from the Upper East Side's Hewitt School. Talks have begun for a university campus modeled after New York's Cornell Tech.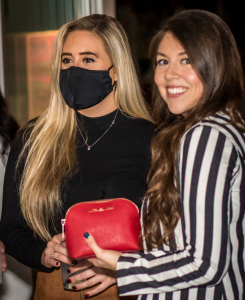 All of it carries the prospect of appealing to financiers who may not quite be ready to leave New York City's grit and glamour behind.
"Sometimes I take pictures when I drive around, because it's not going to look like this in a year," said Janice Savin Williams, a partner at investment bank Siebert Williams Shank, who moved to West Palm from Manhattan in January 2019. She marvels at the influx of younger people congregating on Clematis Street, historically the main drag for bars and restaurants.
Rosemary Square in West Palm Beach's business district……