Congratulation to our legal partner Greenberg Traurig!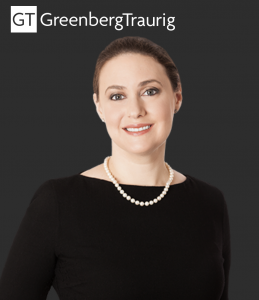 WEST PALM BEACH – July 16, 2021 – Global law firm Greenberg Traurig, P.A., represented Wellington-based Palm Beach International Equestrian Center (PBIEC), one of the world's premier equestrian facilities, in the negotiation of a sale agreement with Global Equestrian Group, which is part of Waterland Private Equity, a global investment group with more than $11 billion in assets.
PBIEC hosts more than 40 weeks of competitions and events annually, drawing competitors and fans from around the world. It is the home of the 13-week Winter Equestrian Festival, which brings some 8,000 horses and 250,000 spectators to Wellington each year to compete for more than $12 million in prize money. The festival has an estimated economic impact of $279 million on the Palm Beach County economy.
The transaction was structured to maintain the equestrian festivals, competitions, events, as well as the existing management and operations of PBIEC, through a collaboration between Global Equestrian Group, PBIEC, and the major investors of PBIEC.
The Greenberg Traurig team was led by Corporate Shareholder Bruce C. Rosetto of the firm's West Palm Beach office, working with Corporate Associate Bracha Pollack, who is based in the firm's Fort Lauderdale office.
About Greenberg Traurig's Corporate Practice: Greenberg Traurig's Corporate Practice focuses on the business objectives of our clients. More than 450 corporate and securities lawyers work together to provide clients with the legal and market experience needed to manage and close the most complex transactions, as well as provide practical counsel on clients' day-to-day operations. We advise public and privately held companies on mergers and acquisitions, corporate restructurings, private equity and venture capital, underwritten and syndicated offerings, commercial finance and syndicated lending, cross-border transactions and general corporate matters. Our industry experience includes transactions in a wide range of fields, from the pharmaceutical, medical devices and life sciences fields, to representations involving clients in the aviation, banking, energy, health care, manufacturing, technology, and telecommunications sectors.
About Greenberg Traurig: Greenberg Traurig, LLP (GT) has approximately 2200 attorneys in 40 locations in the United States, Latin America, Europe, Asia, and the Middle East. GT has been recognized for its philanthropic giving, diversity, and innovation, and is consistently among the largest firms in the U.S. on the Law360 400 and among the Top 20 on the Am Law Global 100. The firm is net carbon neutral with respect to its office energy usage and Mansfield Rule 3.0 Certified. Web: www.gtlaw.com